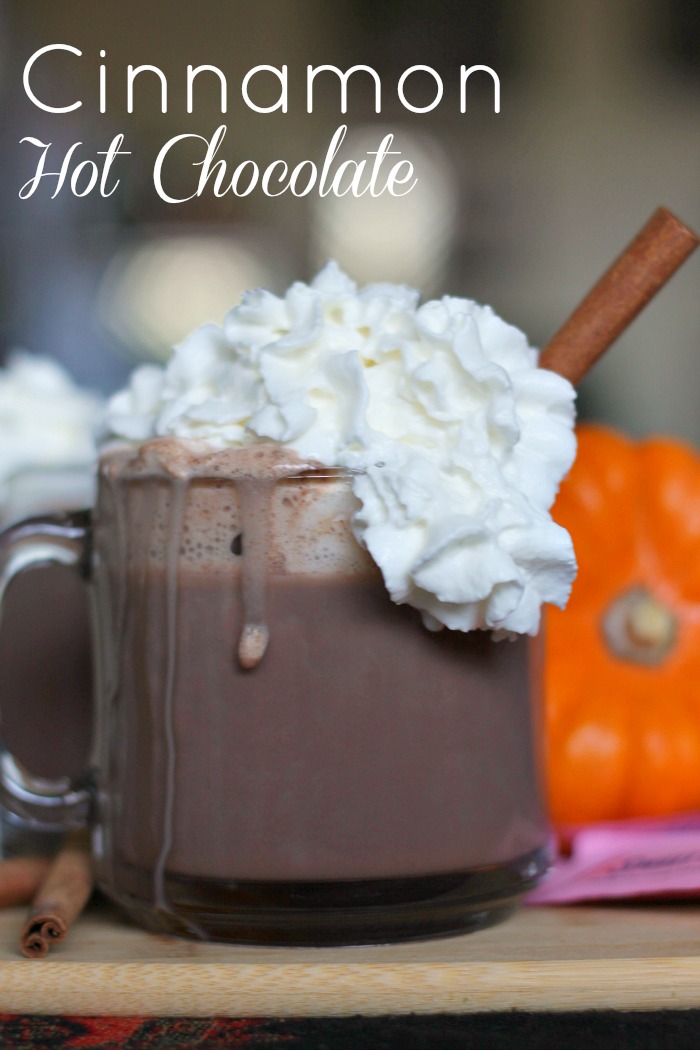 A few years ago, we did something a little different for Thanksgiving this year.
Instead of staying at home or going to a family member's house for dinner, we crashed my in-laws' mini-vacation in Tahoe.
Terrence, Ayva, my sister and my brother Brandon kind of invited ourselves to their getaway. Who wants to have a relaxing vacation away from the kids anyway? Ha!
In order to convince my mother-in-law to let us go, I had to agree to take some of the cooking off her hands.
I was in charge of the macaroni and cheese (don't worry, my mac & cheese is THE BOMB), and the desserts (except for the sweet potato pie).
I've also taken it upon myself to be responsible for special snacks and surprises.
The first special surprise that I prepared for my family was this delicious Cinnamon Hot Chocolate. It was cold in Tahoe, so it was nice something to have something to get us nice and toasty.
This cocoa, with the kick of cinnamon did the trick! If you make it, the adults in the house might want to splash a bit of brandy in the cup, but even without it, this hot chocolate is amazing.
I made it with Sweet'N Low rather than sugar, so coupled with the unsweetened cocoa powder, it's a pretty low calorie, but decadent treat. Feel free to substitute sugar if you prefer.
This hot chocolate is perfect for Thanksgiving night when your family is watching movies together and snuggling up to stay warm! Enjoy!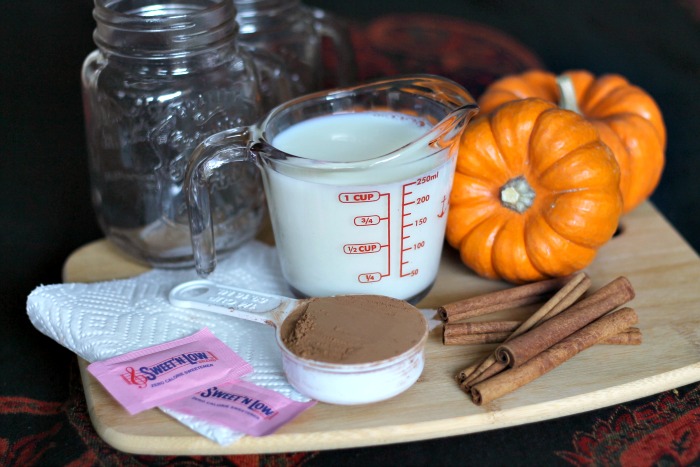 Cinnamon Hot Chocolate
INGREDIENTS:
-2 cups fat-free milk
-3 packets or 2 tsp. of Sweet'N Low (you can substitute 1 – 2 tsp of sugar)
-1/4 cup unsweetened cocoa powder
-dash of salt
-1/8 tsp. cinnamon (or more if you want a really spicy drink!)
-whipped cream and cinnamon sticks for garnishing
DIRECTIONS:
Heat the milk, Sweet'N Low, cocoa powder, salt and cinnamon in a medium saucepan over medium heat.
Whisk the ingredients until combined and let boil.
As soon as the boil begins, take the pot off of the burner and let sit for 5 minutes.
Fill up your cocoa glass, top with whip cream and garnish with a cinnamon stick.
The post Homemade Cinnamon Hot Chocolate appeared first on Mama Knows It All.